At Edwards Electronic Processing, we differentiate ourselves from other billing agencies by prioritizing customer satisfaction. We offer our clients with dedicated, personal service from each individual at our team to yours. With our devotion to consistency, quality, and accuracy with every service, we're here to help your staff and set your practice up for long-term success.
OUR THERAPY BILLING SERVICES
We handle the full cycle of medical billing, from providing your patients with a summary of their health insurance coverage and expected costs, to invoicing the patient once the insurance processes the claim. We also provide customized administrative assistance and detailed reporting tailored to your organization's needs.
We keep a close eye on aging claims for your facility and handle any issues as they arise, such as medical documentation or denials.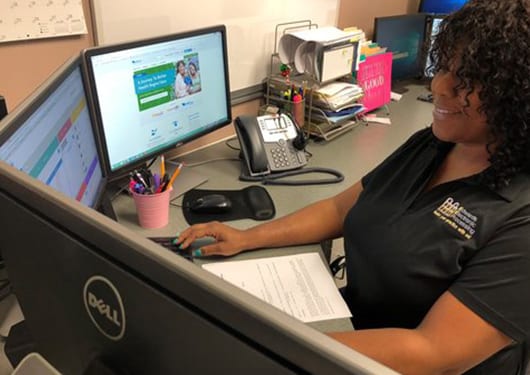 We can accurately complete and submit authorizations at your request for any insurance provider.
We submit your claims to insurance companies as they require it. Most claims will be submitted electronically, but we also bill claims on paper if medical documentation must be attached. We have experience billing Medicaid, Medicare, Commercial, Workman's Comp, and Auto Insurance claims as well.
We have access to many reports that can help you track the health of your practice. These include very specific reports regarding the amount of services you provide, insurance agings to show you which claims have not been paid, and patient statements detailing a private payor's history. Other customized reporting is available at your request.
We provide a detailed benefit summary, including copays, deductibles, and out-of-pocket status. We inform the provider of any authorizations needed for further treatment of a given patient.
If you are seeking other medical administrative services, we can most likely provide them for you. Outside of the services already listed, we provide general consulting, specialized reporting, and more.
Give your staff some relief and
let the professionals do these tasks for you!